Business Growth Quotes, Inspiration, and Ideas
Quotable Quotes for Business Managers and Those Leading Organizations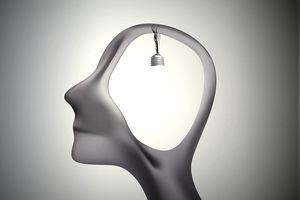 People who have achieved notable success have all experienced growth along the way, and sometimes they've even led other people and organizations through periods of growing pains. They've also made some provocative, inspiring and thoughtful comments about business growth, societal growth, individual growth, and
leading change
over the years.
Growth is often equated with progress and success in the U.S. and in most societies throughout the world.
But while it's often recognized as inevitable, not all successful people view the process or the philosophy behind growth in the same way.
Here's a sampling of quotes from some successful and influential people. They work in many fields and hail from many countries. These quotations aren't arranged in any particular order. You can click on the links to find out more about the individuals who shared these insights.
Inspirational Quotes About Business, Societal and Individual Growth

"Growth is never by mere chance; it is the result of forces working together."


James Cash Penney

, Founder of JCPenney




"For me, the most fun is change or growth. There are definitely elements of both that I like. Launching a business is kind of like a motorboat: You can go very quickly and turn fast."


Tony Hsieh

, CEO of Zappos.com




"Infinite growth of material consumption in a finite world is an impossibility." E. F. Schumacher, British Economist

"Chaos in the world brings uneasiness, but it also allows the opportunity for creativity and growth."

Tom Barrett, U.S. Politician


"Growth for the sake of growth is the ideology of the cancer cell."

Edward Abbey, American Author, and Environmental Advocate


"Everyone wants to live on top of the mountain, but all the happiness and growth occurs while you're climbing it."

Andy Rooney, American radio/TV writer, and personality


"Risk is essential. There is not growth of inspiration in staying within what is safe and comfortable. Once you find out what you do best, why not try something else?

Alex Noble


"Growth is a spiral process, doubling back on itself, reassessing and regrouping."

Julia Margaret Cameron, British Photographer


"Conformity is the jailer of freedom and the enemy of growth."

John F. Kennedy, 35th President of the United States


"All change is not growth, as all movement is not forward."

Ellen Glasgow, American Novelist


"Ever since I was a child I have had this instinctive urge for expansion and growth. To me, the function and duty of a quality human being is the sincere and honest development of one's potential."

Bruce Lee, Martial Arts Instructor, Actor, Film Director


"Intellectual growth should commence at birth and cease only at death."

Albert Einstein


"The growth and development of people is the highest calling of leadership."

Harvey S. Firestone,


Fonder


of Firestone Tire and Rubber Company


"Without continual growth and progress, such words as improvement, achievement, and success have no meaning."

Benjamin Franklin


"We find comfort among those who agree with us – growth among those who don't."

Frank Howard Clark, American Screenwriter


"There are no great limits to growth because there are no limits of human intelligence, imagination, and wonder."

Ronald Reagan, Actor and 40th President of the United States


"Trade has been a cornerstone of our growth and global development. But we will not be able to sustain this growth if it favors the few and not the many."

Barack Obama, 44th President of the United States


"Growth demands a temporary surrender of security."

Gail Sheehy, New York Times Bestselling Author


"Growth itself contains the germ of happiness."

Pearl S. Buck, Pulitzer


and


Nobel Prize-winning Author


"Growth, in some curious way, I suspect, depends on being always in motion just a little bit, one way or another."

Norman Mailer, American Author, Actor, and Politician


"Growth is the only evidence of life." John Henry Newman, Leader of the Oxford Movement, Catholic Cardinal

"Companies that grow for the sake of growth or that expand into areas

outside their core business strategy

often stumble. On the other hand, companies that build scale for the benefit of their customers and shareholders more often succeed over time."

Jamie Dimon, President, and CEO of JPMorgan Chase



"You will either step forward into growth or you will step back into safety."

Abraham Maslow, Psychologist, Creator of Maslow's Hierarchy of Needs


"Life is change. Growth is optional. Choose wisely."

Karen Kaiser Clark, Author, Motivational Speaker


"There is no growth except in the fulfillment of obligations."

Antoine de Saint-Exupéry, Author of The Little Prince


"When you blame others, you give up your power to change."

Dr. Robert Anthony, Personal Performance Consultant


"Success works as a cycle – growth and contraction, balancing and unbalancing – all while you're encountering hurdles that get higher and higher over time."

Julien Smith, Author of The Flinch


"Change and growth take place when a person has risked himself and dares to become involved with experimenting with his own life."

Herbert A. Otto, Psychologist and Author


"Turnaround or growth, it's getting your people focused on the goal that is still the job of leadership."

Anne M. Mulcahy, Former Chairperson, and CEO Xerox Corporation


"Firms need to ensure that their ability to provide effective

customer service

keeps pace with their growth. If you're marketing your firm to new customers, you better be able to provide them service when they do business with you."

Arthur Levitt, Former Chairman of the U.S. Securities and Exchange Commission



"You need in the long run for stability, for economic growth, for jobs, as well as for financial stability, global economic institutions that make sure that growth to be sustained has to be shared, and are built on the principle that the prosperity of this world is indivisible."

Gordon Brown, Former UK Prime Minister


"The ugliest thing in America is greed, the lust for power and domination, the lunatic ideology of perpetual Growth – with a capital G. 'Progress' in our nation has for too long been confused with 'Growth'; I see the two as different, almost incompatible, since progress means, or should mean, change for the better – toward social justice, a livable and open world, equal opportunity and affirmative action for all forms of life."

Edward Abbey


"Growth comes out of a healthy

competitive

atmosphere, not trying to choose a particular path forward."

Edward Felten, Princeton University Professor of Computer Science and Public Affairs



"People have been convinced that growth for growth's sake is a good thing."

Tom Scholz, Founder of the Boston Band, Philanthropist


"Genius is not a possession of the limited few, but exists in some degree in everyone. Where there is natural growth, a full and free play of faculties, genius will manifest itself."

Robert Henri, American Artist, Teacher at the Art Students League of New York


"An economic system which can only expand or expire must be false to all that is human."

Edward Abbey